We're experts at Precision Die Cutting & Stamping
Each part that CMC manufactures is held to our high quality standards to ensure they meet engineering tolerances and specifications.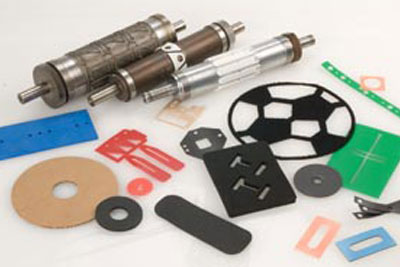 CMC has a complete range of die cutting capabilities that we can optimize to best meet your unique application. With our focus on precision, efficiency, and cost savings, we'll help your next project be a success!

We can handle a wide range of materials and our comprehensive line of diecutting machinery can support both low and high volume production runs.


---
Supported Materials:
Polyurethanes
Polyethylenes
Open & Closed Cell Foams
Mesh
Laminates / Adhesives
Fabrics
Thin Metals
Plastics
Rubber
Assorted Films
Paperboard / Corrugated
Plus your Custom Materials
---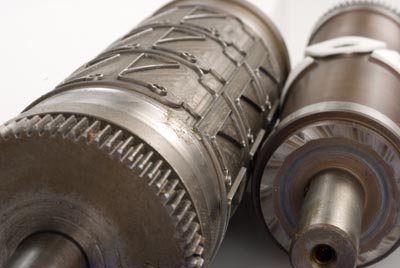 High Speed Rotary Die Cutting
Rotary die cutting is an excellent solution for high speed, high volume parts. By using a cylindrical die on a rotary cutting machine, we are able to produce intricate parts with very tight tolerances and consistent quality. Another great benefit of rotary die cutting is the ability to feed the press with large rolls of material, allowing continuous extended run times and increased efficiency.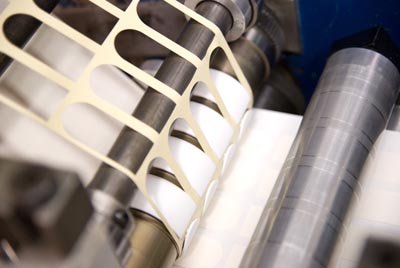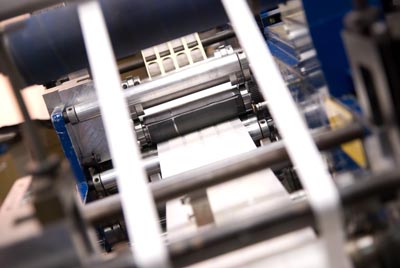 CMC has the added capability of inline laminating, which is the combining of different materials, adhesives and liners as the rotary press runs. This allows us to offer an even higher level of efficiency by enabling us to bypass pre-production steps such as pre-lamination, rewinding, etc.

For all the benefits of high speed rotary die cutting, it's important to understand that the costs for rotary tooling can easily be five to ten times higher than a standard, flat bed steel rule die. Our engineering team will gladly work with you to determine your production requirements to help you decide if rotary die cutting is the best solution for your project.
Contact Us to get started with your Rotary Die Cutting project
Tags: Die Cutting, Rotary Die Cutting
---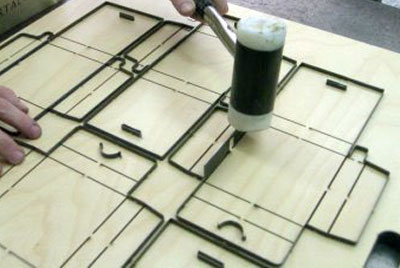 Flat Bed Steel Rule Die Cutting
Flat Bed Steel Rule die cutting offers many benefits including low volume production requirements and inexpensive, quick turn-around tooling. With flat bed die cutting, complex parts can be stamped out of any number of different substrates utilizing varying degrees of a hydraulic or mechanical tonnage.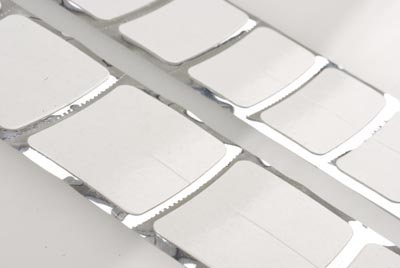 CMC has recently expanded our flat bed die cutting capabilities with the addition of a several new, automated progressive feed stamping machines. These new machines enable us to drastically increase speed and throughput efficiences for flat bed stamping, opening opportunities for high volume production quantities typically reserved for rotary presses.

Additional advantages of flat bed steel rule die cutting are the capability to run much larger sized parts, while allowing a greater range of material thicknesses than are possible on rotary presses. Our engineering team will gladly work with you to help you decide if flat bed steel rule die cutting is the best solution for your project.
Contact Us to get started with your Flat Bed Steel Rule Die Cutting project
Tags: Die Cutting, Flat Bed Steel Rule Die Cutting
---